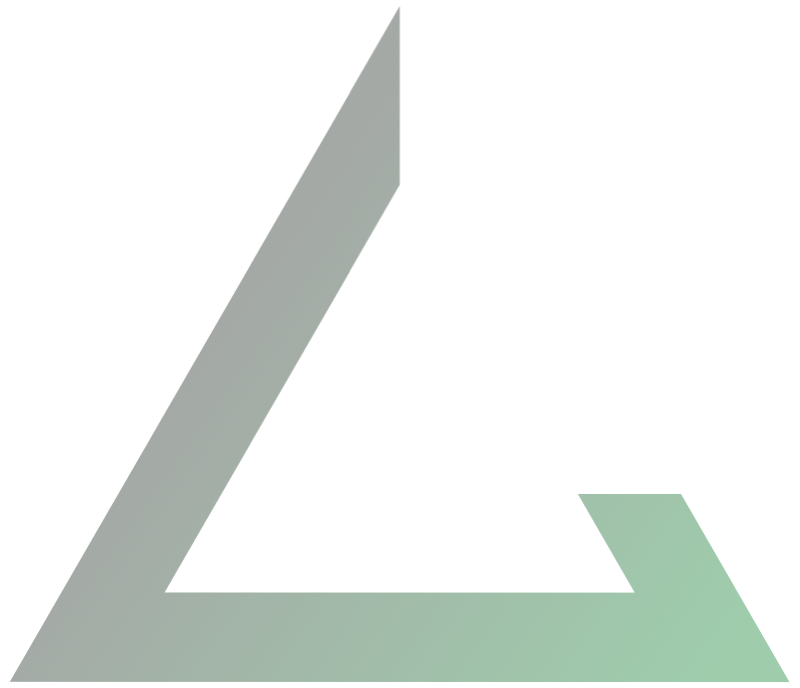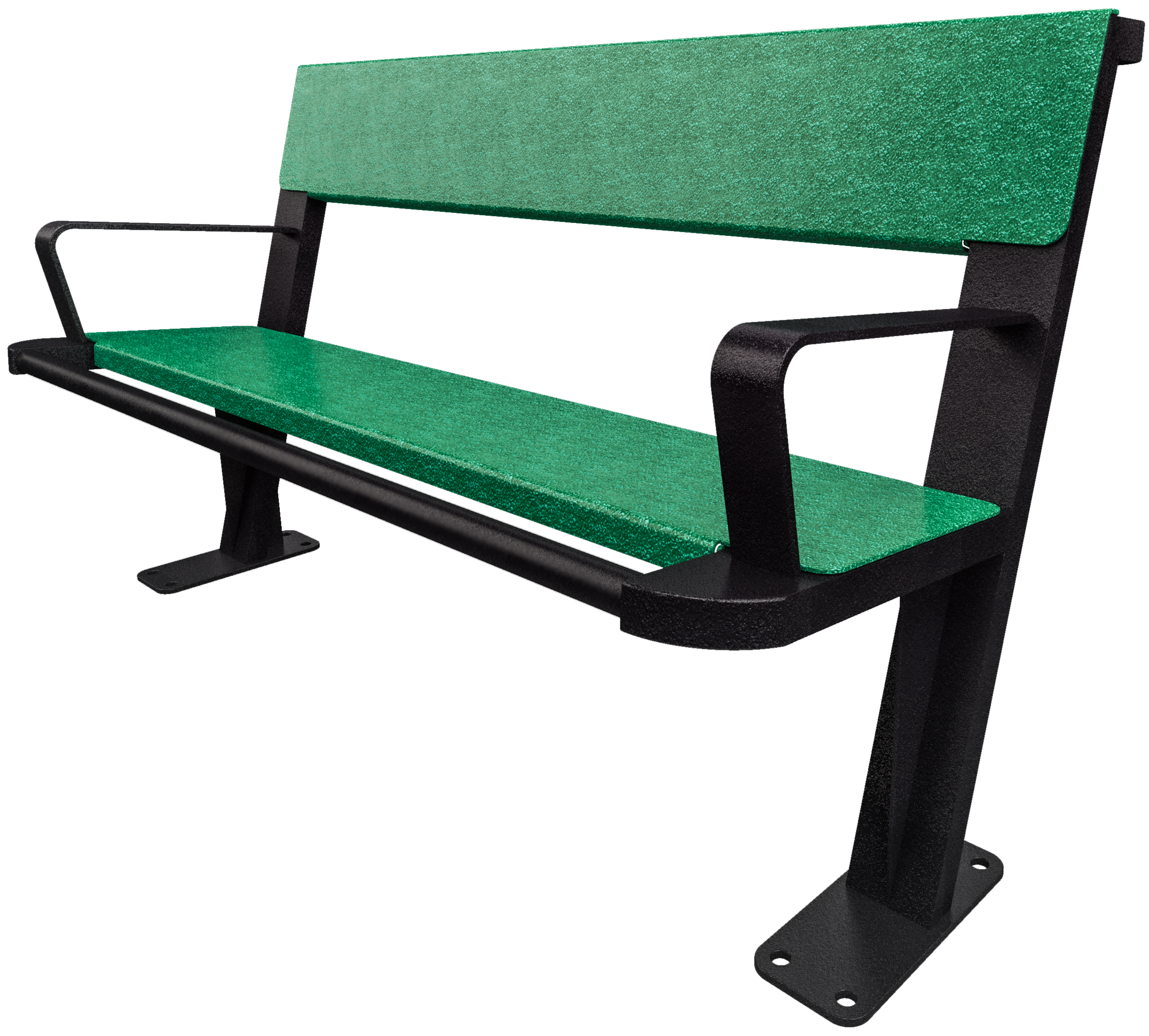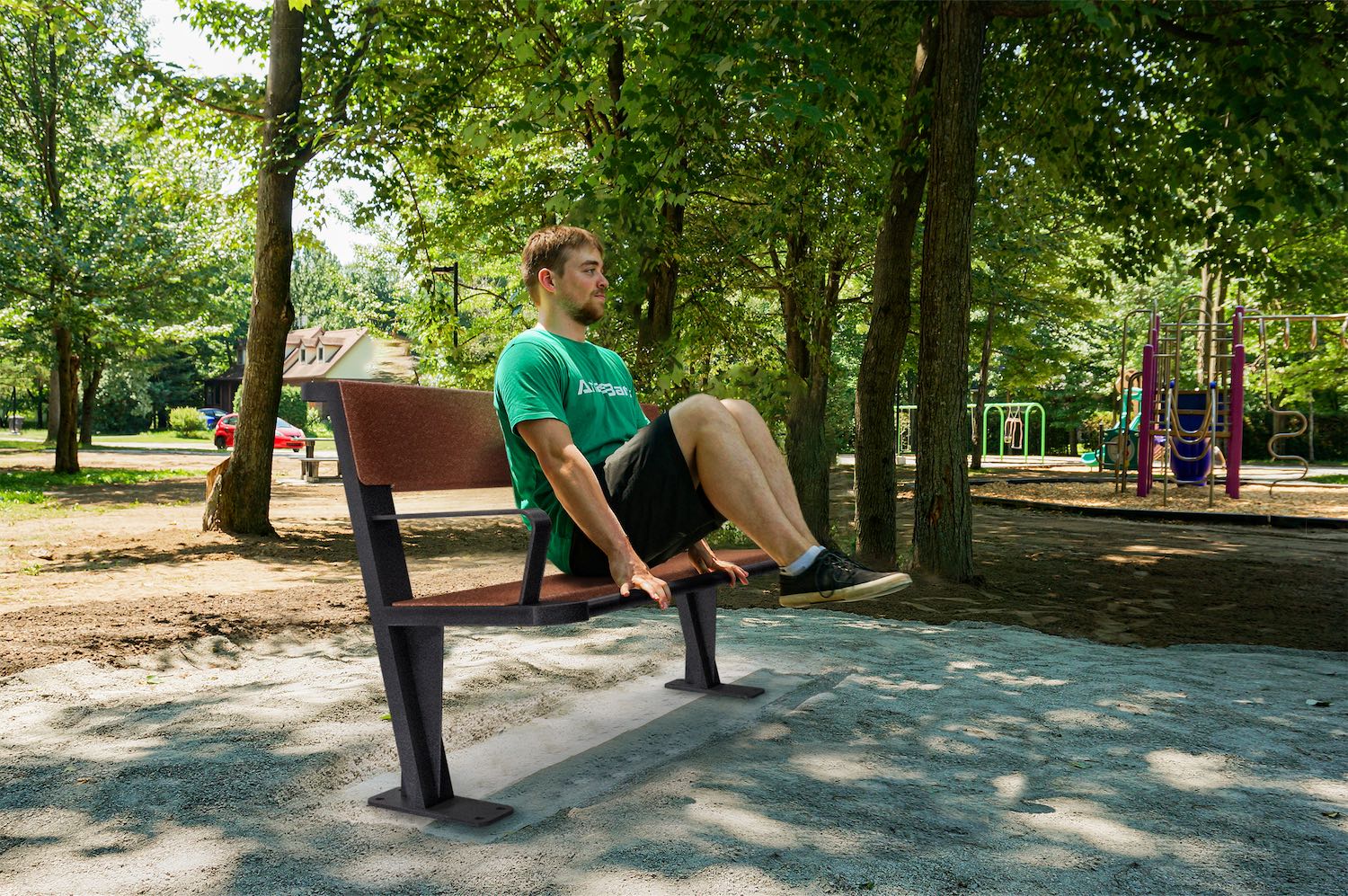 Innovation at the heart of parks and trails
The multifunctional active bench is more than just a park bench, it offers a unique experience by combining the benefits of a traditional park bench with numerous possibilities for physical exercise.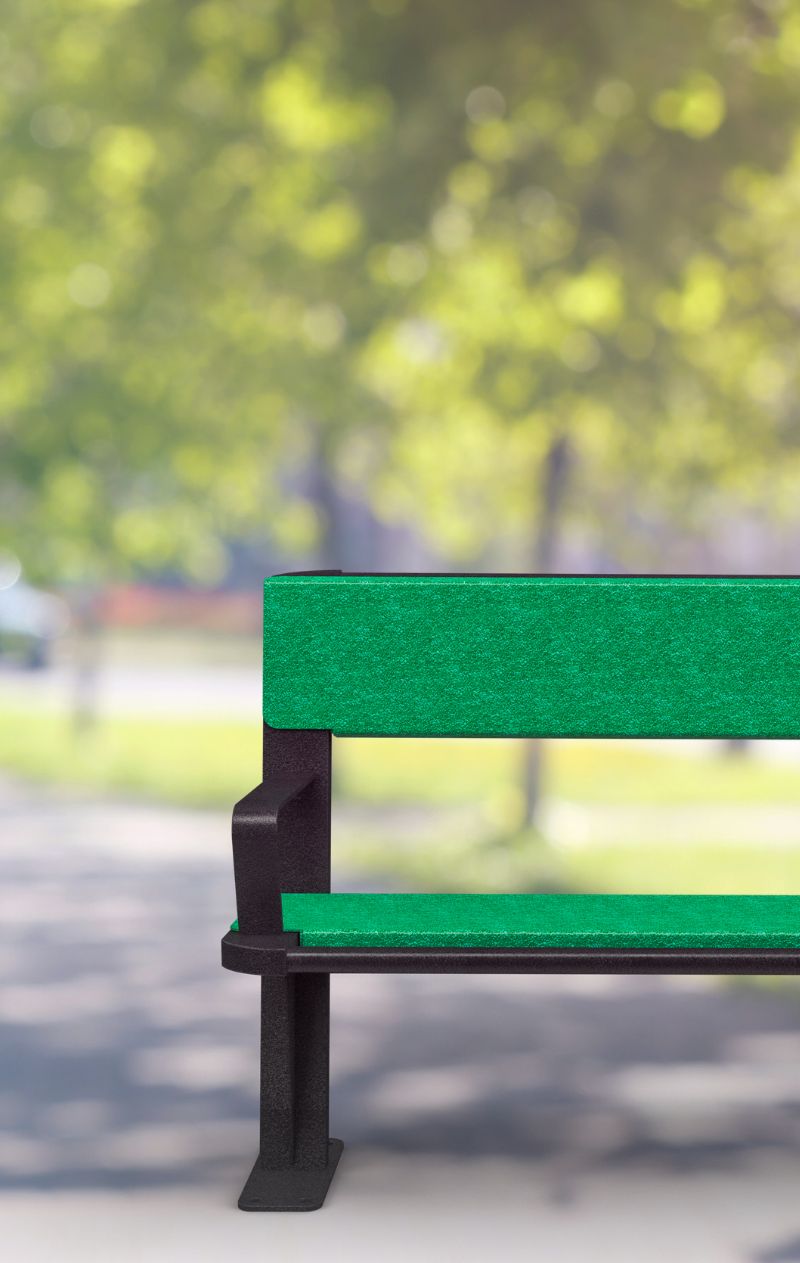 Why choose

the multifunction active bench?

Our multifunctional active bench is more than just an exercise equipment or park bench. It's an investment in the health and well-being of your community. Here is why you should choose our product:
Promotes an active and healthy lifestyle for your citizens, employees or students.
Improves the attractiveness of your public spaces by offering a unique experience.
Perfect for parks, trails, businesses, schools, and more.
Encourages social cohesion by creating gathering points for shared physical activities.
Contact us today for more information on our Multifunctional Active Bench! Our experts will be happy to answer all your questions and support you in your project.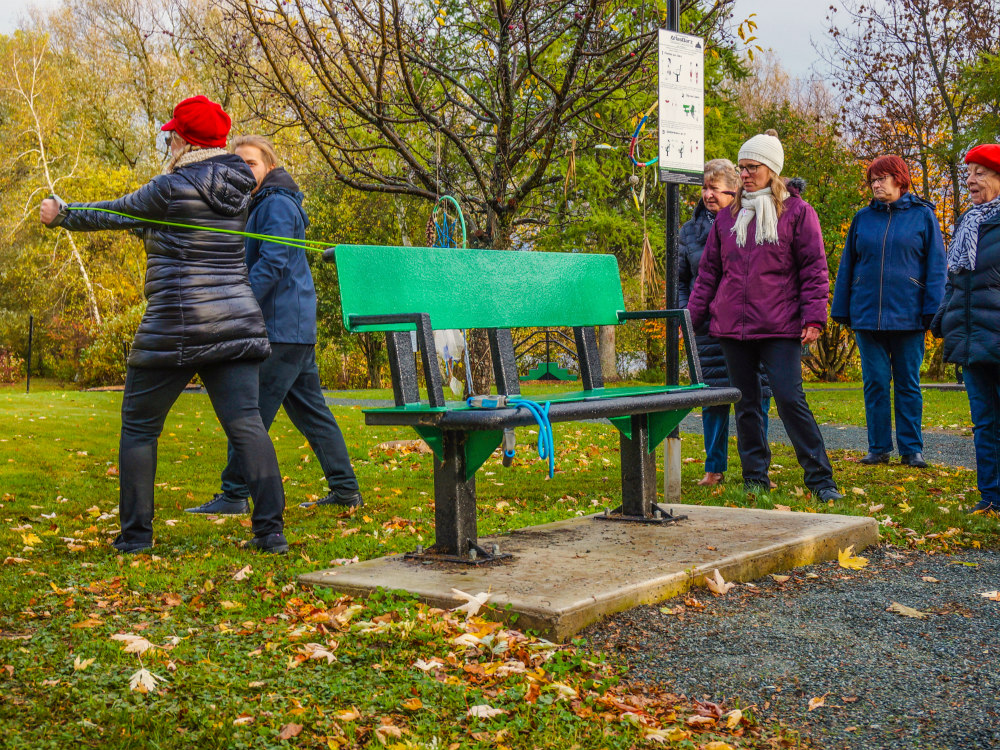 Our active bench is

INCLUSIVE
Joggers
Give them equipment to warm up, stretch and even rest properly!
Teens
A push-up or bench squat contest with friends?
Parents
While the children are playing in the park, the parents can exercise
Active seniors
Functional exercises ideal for physical strengthening
Disabled
The bench offers exercise anchor points accessible using elastic bands, all developed in partnership with the CISSS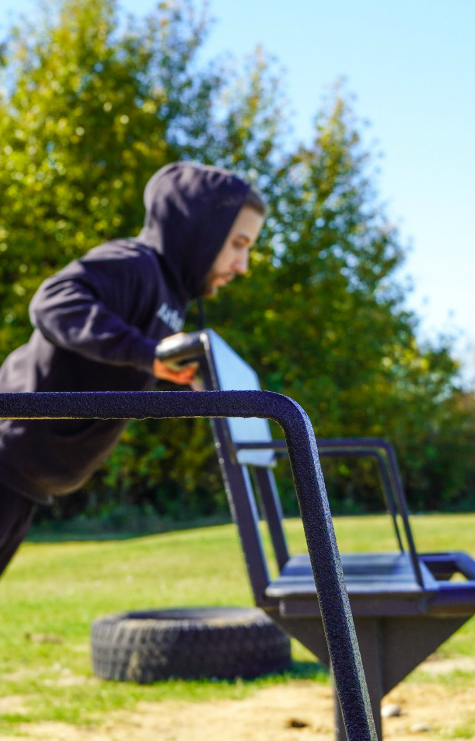 Our new model
is now available!
Following the success of our multifunction bench, we have refined its design to give a Wow effect to your project!
Ergonomic supports at the front and back of the bench
Textured coating promotes contact
Strong and durable bench as evidenced by our 15-year limited warranty
Attractive design to encourage active living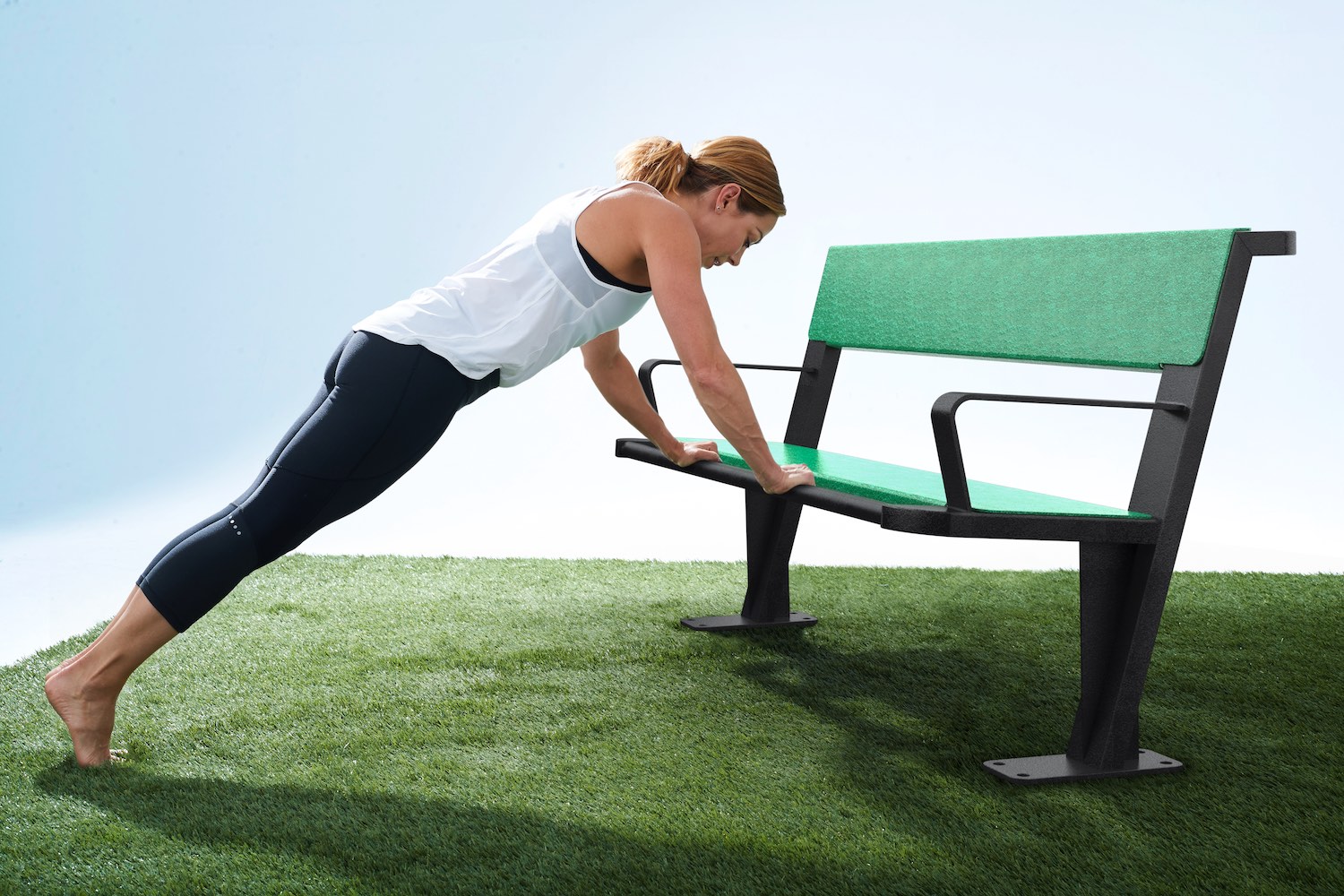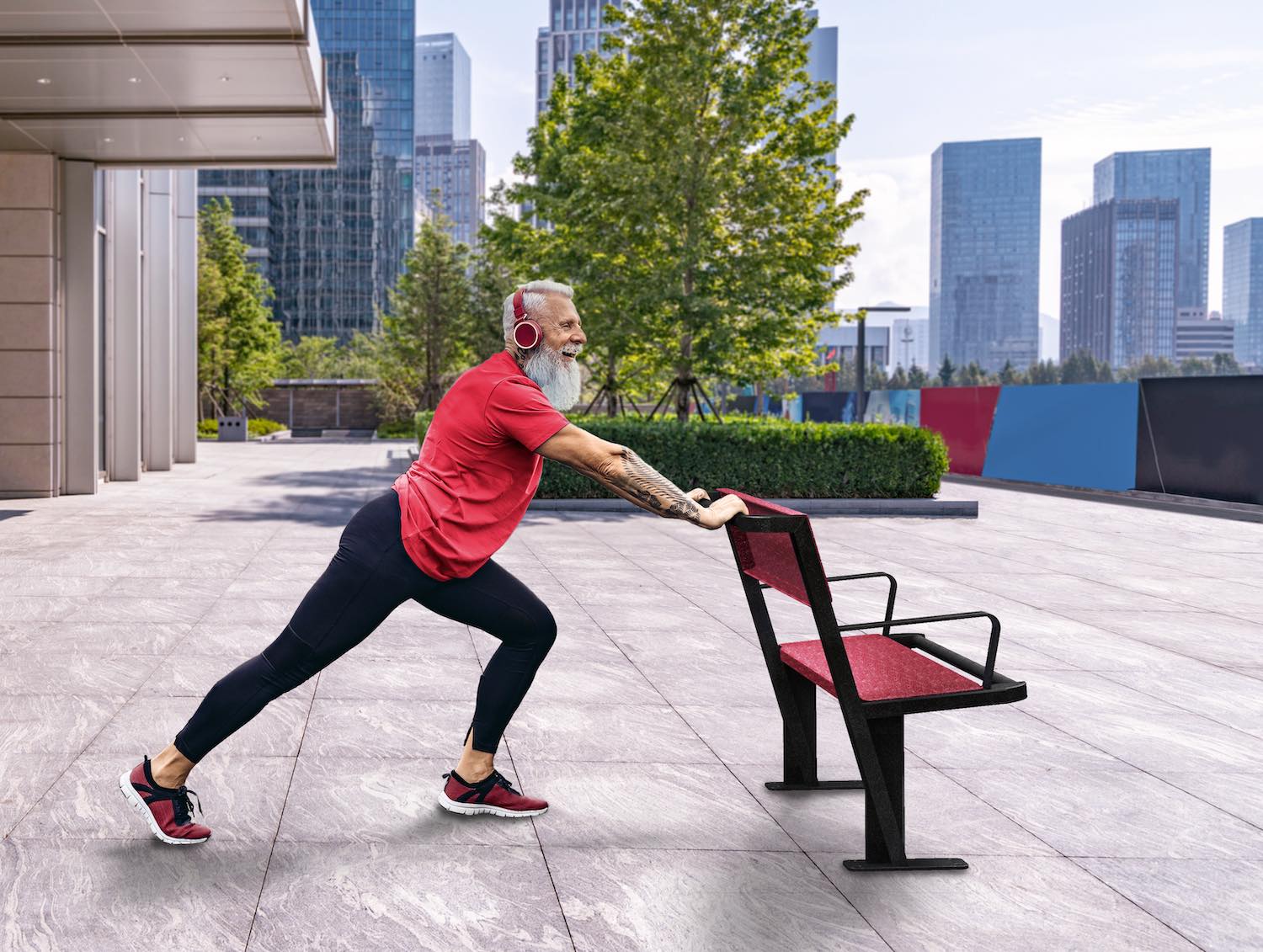 Accompanied by a

descriptive panel to illustrate the exercises

It is possible to accompany the bench with a sign to describe and illustrate the possible exercises. In all, it's more than thirty exercises accessible to everyone!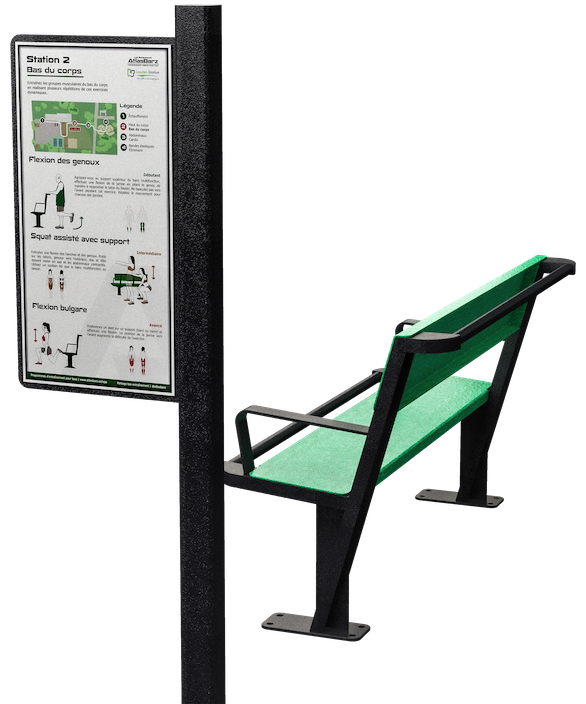 Contact us today to reserve your multifunctional active bench!

Discover AtlasBarz's outdoor leisure solutions! Superior quality, sustainable innovation and accessibility for all. Active routes, exercise stations, innovative street furniture. Everything is designed and manufactured locally in Quebec. Join us for a unique leisure experience tailored to your needs!